Hi all you Armchair BEAs'. Welcome to Eating YA Books. Today is the first day of activities for all of us who would rather be in New York hob knobbing with authors, publishers, and other bloggers, but for whatever reason were unable to make the trip.
As much as I would love to be in New York right now, my day job does not allow for such fun. You see I am an eighth grade teacher and this is the last full week of school. Sadly, the timing for the BEA seems like it will always force me to sit in my armchair and experience it vicariously through the blogger who are there.
Today's Armchair BEA topic is Who Are You and How do you Armchair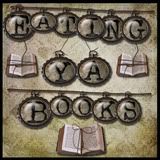 Jan of Eating YA Books
Website:
http://eatingyabooks.blogspot.com
Twitter:
@eatingyabooks
Goodreads:
http://www.goodreads.com/user/show/1181729-jan-von-harz
Tell us about yourself in 140 characters or less.
8th grade communication arts teacher, devourer of books, grandmother of three boys, midwesterner with yearn to travel (especially to Australia).
What book are you looking forward to reading the most in 2011?
Heartless by Gail Carringer
Do you host any special events or memes on your blog that you would like to share with us?
No, but I regularly participate in "It's Monday What Are You Reading, and Waiting on Wednesday.
I also have a companion blog that I maintain for my school's Book Battle, which is a annual event where over 30 middle school teams meet to compete. During the year I have
a weekly Feature Book of the Week with an author guest post and Question of the Week which previews questions from the 20 books on the book battle list
If you could have lunch with any author, living or not, who would it be and where/what would you eat?
Amazingly, I recently got to have lunch with James Dashner and Heather Brewer, which was fantastic. It occurred after the 5th Annual Area wide Book Battle sponsored by my school and co-founded by myself and two librarians I work with. The food was OK (I had a ruben sandwich), but the talk about books and movies was to die for.
I'd also love to have tea with Gail Carringer. I am in awe of her writing and think she would be a blast to talk.